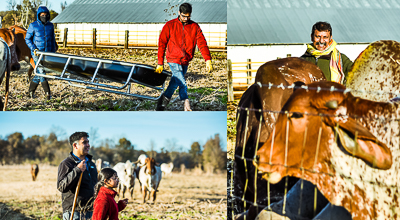 Thank you for your interest in volunteering for GauSeva. Our vision of promoting Indian Gir cows is getting exceptional support across the nation. We also intend to promote A2 milk and cow dung as a natural fertilizer for organic farming.
Our fundraisers, volunteers, and supporters play a vital part in Gaushala. GauSeva empowers animal lovers, students and professionals to make a difference by volunteering for Mother Cow. Regardless of your location, there are many ways for Cow advocates like you to make a positive difference.
Join our growing family of individuals and groups who are willing to build an effective Cow-based ecosystem. Let us join our hands to serve humanity by serving Mother Cow. If you wish to participate in our program, please fill up the form and submit. We will get back to you with details.