Welcome to Our Gaushala
Gaushala in Memphis is a non-profit organization dedicated to protecting and improving the lives of cows in our community and beyond.
Memphis-USA
What do we do at Gaushala
We organize year-round activities aimed at promoting cow protection and kindness to animals. We receive many calls from new people curious to visit Gaushala and see the cows. We facilitate regular tours of Gaushala and encourage people to enjoy the company of the kind and loving cows/calves.
Memphis-USA
Our Aim
Our Aim is to protect cows and spread the message of kindness. We believe that kindness to animals leads to kindness to humans and hence a peaceful world. We spread the message of importance of cow protection and educate people on the significance of cows in building a sustainable ecosystem for our future generations.
Support Shraddha Saburi Samidha
A gaushala should be an integral part of human life. Shraddha Saburi Samidha was set up with the aim of preserving pure breed cows. The Gaushala houses mostly Gir cows from Gujrat, India.
There is implicit truth in the sayings of ancient Indian texts : 'If the cow is kept happy, the land is prosperous, and the people are happy.' It is a chain reaction. SSS Gaushala is making this vision a reality.
It is the largest Gaushala (with Gir Cows from Gujarat, India) of the North American region. The visitors and volunteers get to serve more than 65 cows here. Visitors are impressed by the Gaushala campus and the activities that are organized in its huge premises. The volunteers play a vital role in taking care of the cows.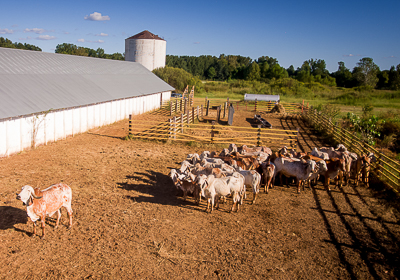 Sanathana Dharma gives special importance to charity. Following this tradition, SSS has introduced programs for supporters interested in participating in Gauseva. They can serve Gau(Cow) by taking part in the program My Cow My Support for the welfare of the cows.